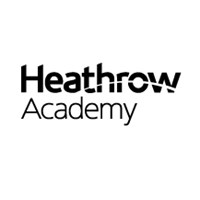 Heathrow Academy
Type: Private
Founded: 1994
Employees: 30+
Heathrow is the UKs only hub airport and one of the largest employment sites in the UK, with over 76,000 employees and more than 400 businesses. The airport offers a unique opportunity to work in a range of sectors, and opportunities are available from entry-level to experienced professional roles.
In 2004 Heathrow established The Retail Academy to support local residents into the workplace in retail and due to its success expanded to include construction, aviation & logistics sectors.
In 2014 the Retail Academy was rebranded to become the Heathrow Academy, reflecting the much more comprehensive offer and also celebrated its ten year anniversary. Over the last decade we have developed 4831 people through training and placed 2938 individuals into work with retailers, caterers, bureaus, aviation & logistic and construction employers across the airport community, with an additional 1471 colleagues completing Apprenticeships.
The Heathrow Academy was established to:
Provide unemployed residents with the training and support to secure employment at the airport
Work in partnership with local stakeholders to reduce unemployment levels
Deliver business led pre-employment training to reduce industry skills gaps and support airport employers to access skilled and motivated local employees
Promote the business benefits of local sustainable recruitment that drives great productivity, improved employee retention, and possibly impact the bottom line
Promote Heathrow as a career destination
Offer bespoke Apprenticeship and development opportunities
How do I apply?
If you are the kind of person who thrives on delivering excellent customer service, you will have the chance to put your skills to good use every day at Heathrow, whatever your role and wherever you are based.
The working environment is fast-paced, ever-changing and full of surprises, and we are sure that you will enjoy building a career at Heathrow.
Eligibility criteria
Before you go any further you must meet the following criteria:
Hold a valid passport
Have a five-year referenceable history
Be eligible to work in the United Kingdom
Be able to work a varied shift pattern between 04:00 and 23:00, covering 7 days a week.
Career opportunities
We have a number of career opportunities across Heathrow airport in a variety of roles, including retail outlets, catering and hospitality, aviation (including ramp agent, baggage handler and passenger service agent), as well as construction, logistics, travel services and customer services.
If these roles are of interest and you meet the eligibility criteria, please email your CV and a covering note to enquiries@heathrowacademy.co.uk
For further information on the assessment process, the Heathrow Academy's training courses and the type of roles that are available then please email: enquiries@heathrowacademy.co.uk